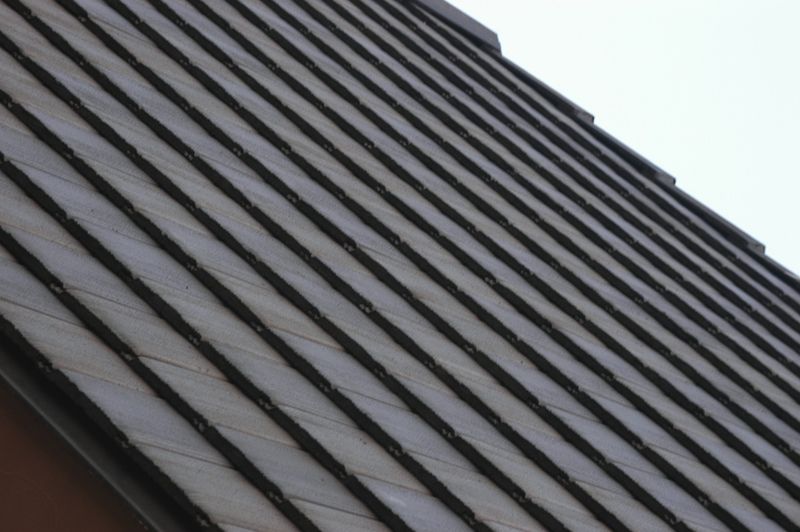 Low Slope and Steep Slope: What's the Difference?
Remember sitting in math and wondering if you were ever going to use this in real life? Just ask Ready 2 Roof's contractors: slope=rise/run. All day long. It's the formula used to figure out the pitch of your roof.
As the primary factor in roof design, roof slope is a very important architectural aspect of your home. The slope of a roof effects on the interior space and shape of a building, adequate drainage, the aesthetic, style of framing and the material used for covering. For example, when water pools on the roof, the problem is likely related to the slope.
There are two different classifications of roof systems: low slope and steep slope. Not all materials translate best to both systems. And those that do, like metal panel roof systems, are manufactured and installed differently for low slope and steep roof frames.
Low slope roofing includes shingles, slates, stone or other types of water- and weather-proof coverings, or membranes, installed on decking and frames that slope less than or equal to 3:12 (14 degrees). Steep slope roofing systems include the same but these are installed on slopes exceeding 3:12 (14 degrees).
There are five generic classifications of low slope roof membranes or systems: built-up roof (BUR) membranes, metal panel roof systems, polymer-modified bitumen sheet membranes, single-ply membranes, thermoplastic membranes (e.g., PVC, TPO), thermoset membranes (e.g., EPDM), and spray polyurethane foam-based (SPF) roof systems.
There are six generic classifications of steep slope roof membranes or systems: asphalt shingles, clay tile and concrete tile, metal roof systems, slate, synthetic, and wood shakes and wood shingles.
Flat roofs are classified as low slope roofing systems. The best membranes for a flat roof are: built-up roof (BUR), modified bitumen (torch-down or peel-and-stick), and rubber membrane.
Ready to Roof can help you determine what kind of covering will best suit the slope of your roof and achieve the look you want for your home. Contact us or give us a call: 601-401-4636.